Granite & Quartz Worktops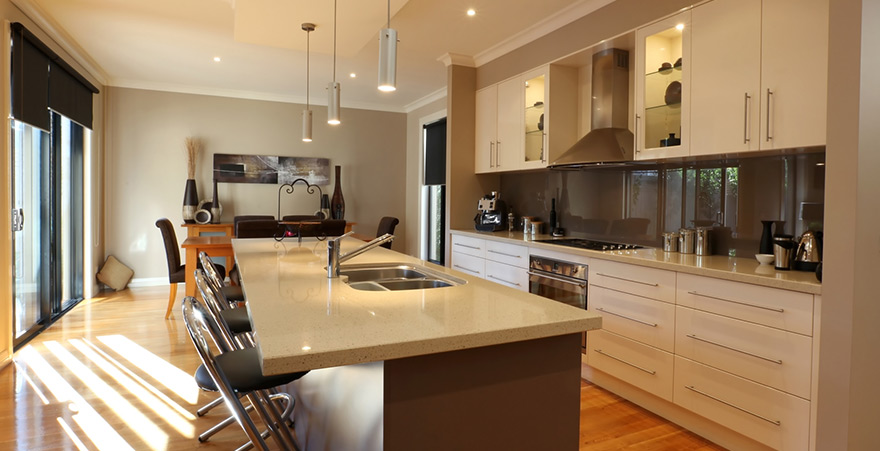 Kitchen worktops, Bathroom vanity tops, Countertops
A large variety of granite and quartz is available to suit your design. We deliver a high quality of product and labour at the best ever price.
Whether you are updating or replacing your existing kitchen as a whole, why not consider a made to measure natural stone granite worktop.
By visiting our wharehouse, you will be able to view and choose exactly the look you want from our spectrum of granite worktops which have been mined from quarries all over the world.
We will be pleased to visit you at your home to measure the area in question and provide you with a written quotation, at no charge within South Wales, and no obligation.
On acceptance of your quotation, one of our in-house stone-masons will visit you to template the work-surface area, prior to methodically cutting and polishing your chosen granite to size with various finished edging, which all takes place at our well equipped stone workshop
Our services include:
Advise you with your granite selection
Home visit with samples and measure your required worktop
Provide you with a written quotation
Template the required area
All worktops cut and polished at our well equipped workshops
Complete installation
All works guaranteed